Bollywood actresses are smart and we don't really need to discuss that, do we? The ladies have made it so far in the film industry not just because they were good looking and talented, but also because they were smart enough. When it came to marriage, Bollywood actresses chose the right men at the right time. Yes, they did fall in love but they always had a backup plan in mind. So when a divorce as filed, they made sure to get some good chunks out of it! Here's a look at some of these smart women!
Karisma Kapoor is on the list. This actress had quite a rough past. She was engaged to Abhishek Bachchan which was called off all of a sudden. Then, she got married to Sunjay Kapur which ended horribly. Karisma filed for a divorce in 2014 and it took two years for the matter to finally close in May 2016. Karisma however, made some really good money out of it. She made Sunjay purchase bonds worth 14 crore which will attract an interest on 10 lakhs a month for the children. WOW!
Hrithik and Sussanne's love story was one of the most touted one in Bollywood. The couple split years after being together in 2014 which caused Sussanne to demand a big sum of 400 crores. Hrithik did not want to admit any of these rumours but it is said that he paid close to 380 crores. Now that is some crazy money, don't you think? Apparently, the reason behind their divorce was Hrithik who had an extra marital affair with actresses like Kangana Ranaut and Barbara Mori.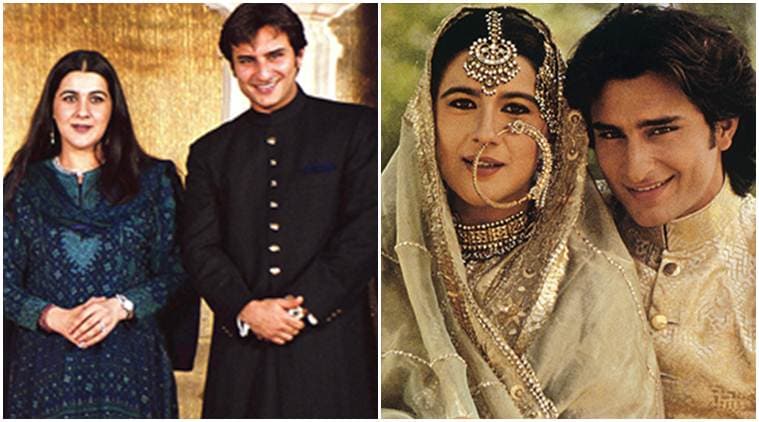 Saif Ali Khan's marriage with Amrita Singh lasted for 13 years. They had two children who are all grown up and set to have their Bollywood debut. Apparently, Amrita was heart-broken when Saif decided to leave her and he didn't want to fund the children's expenses which led to Amrita hunting for small roles. According to a special report, Saif has paid Amrita 5 crores as alimony and promised to pay 1 lakh a month for the children's education. We are wondering whether that is enough!
Remember when Aamir Khan was married to Reena Dutta? The two were together for a long time. The reason behind their divorce was apparently temperamental differences and it is believed that Reena was paid in big chunks after leaving her husband. Unfortunately, the amount was never revealed.
Malaika Arora Khan and her husband Arbaaz deserve a special mention on the list because they happened to be the most talked about and loved Bollywood couple who parted ways for very sad reasons. Malaika however, got 10 crores as alimony after her husband and her left each other. She now stays in Tuscany apartments and has been tagged with several actors like Arjun Kapoor ever since.